Novel Technologies for Food Processing

191, Rovira Roure Avenue
25198 (Lleida) – Spain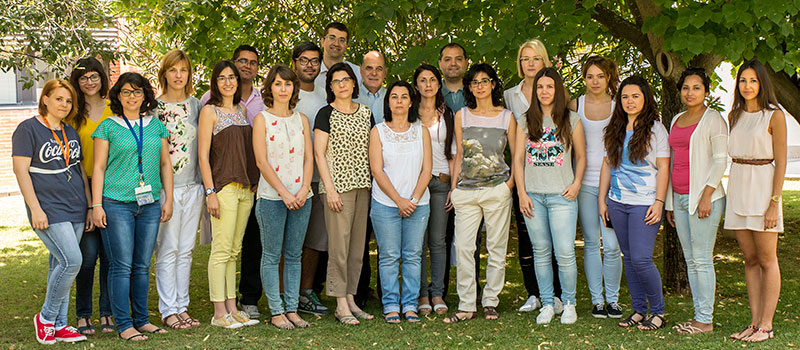 Goals
Development of safe food products with increased quality and functionality




Increase of competitiveness of the fruits and vegetables industry by obtaining high-value by products with less environmental impact by minimizing wastes




Optimization of processing conditions for extended shelf life
Research Lines
Food safety, quality and functionality through non-thermal processing, with a focus on fruits and vegetables.




Edible films and coatings; nano-emulsions and nano-coatings.




By-products characterisation and valorisation from fruits and vegetables processing.
Main activities
Small-scale food processing studies

Evaluation of microbiological, enzymatic, physical, chemical and sensorial properties as well as health-related compounds

Definition of the best conditions for obtaining products with specific characteristics

Food shelf life determination through modelling of relevant phenomena


Transference of results to the food industry
International Impact
Pioneering the study and development of nonthermal food processing technologies in Europe. Internationally-recognized expertise regarding the development of strategies for the preservation of minimally processed plant-based products.
Anna Molet-Rodríguez
Saqib Gulzar
Joan Oñate Narciso
Júlia Teixé-Roig
Ana Álvarez-Vaz
Mohsen Ramenzani
Anali Parsi
Alina Manthei
Harold A. Pájaro Escogar
Alba Díaz-Núñez