The commencing structure of Agrotecnio is based on the following areas which encompass UdL groups of internationally recognized standing:
Basic science for crop improvement and applications
We have in place technology, expertise and know-how in molecular breeding, molecular biology/biotechnology and agricultural chemistry to meet the challenges inherent in any contemporary program targeting healthy and sustainable human food and animal feed production. We use cutting edge technology to implement innovative solutions to major challenges in the field. Key opportunities include the creation of major food crops with enhanced nutrients; high value compounds produced in plants which might be exploited by industry (pharmaceuticals, neutraceuticals, food and feed additives, etc); crops with enhanced agronomic traits through the intelligent combination of conventional breeding and agronomic practices with genetic engineering and environmental chemistry for a more sustainable agriculture.
Plant and animal sciences
We enjoy international recognition and expertise in the plant and animal sciences including the food science and technology areas related to the processing of plant and animal products. Recognized expertise in plant and animal sciences include the development of knowledge related to the genetic factors governing traits of quantitative and qualitative importance, plant and crop physiological determination of resource use efficiency, yield and quality, crop ecological approaches to rationally control biological adversities, crop management strategies to balance productivity and environmental safety. We encompass world leading expertise in animal reproduction, development and nutrition. Food science and technology expertise encompasses safety, quality and nutritional aspects of foodstuffs (with a particular emphasis on foods from plant origin) with research developments in the key areas of postharvest physiology of fruits and vegetables with special emphasis on biological control of pathogens and decaying agent quality and technology; applied mycology, with a focus on the detection, prevention and control of moulds and mycotoxin accumulation; new food processing technologies, with the aim of developing innovative processing and packaging strategies for the sustainable preservation of food; and antioxidants, with a focus on the extraction and characterization of plant phenolics and the study of their impact on human health. These research programs are possible because of the broad range of expertise and technologies inherent in complementary and collaborative research programs amongst the different research groups, with expertise in food handling and transformation and will facilitate a lynchpin for connecting agricultural sciences with consumers.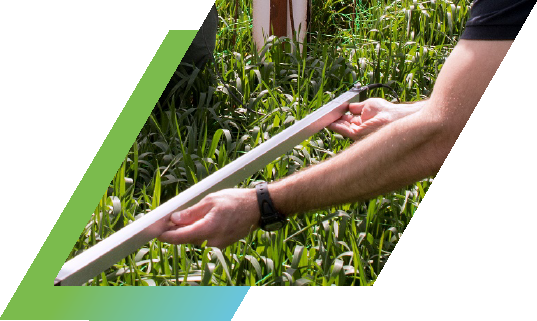 Agronomy and environmental sciences