Postharvest Biology and Technology

191, Rovira Roure Avenue
25198 (Lleida) – Spain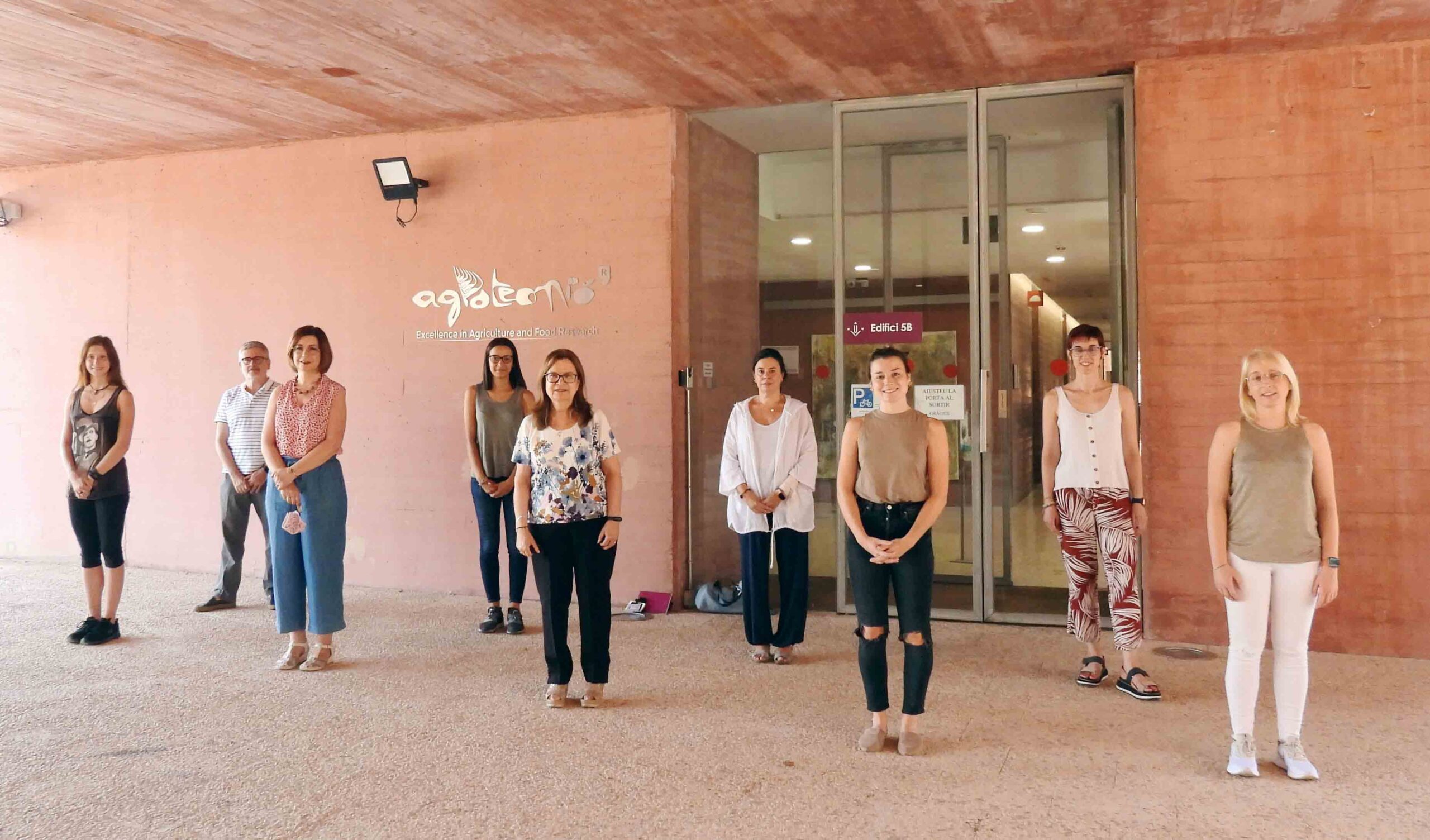 Goals
New biocontrol agents and physical/chemical treatments for postharvest preservation of fruits and vegetables




Identify and control microbial hazards of fresh, minimally-processed and processed fruits and vegetables and to develop new strategies for their reduction and control to ensure food safety without affecting quality (standard, nutritional and sensorial)




To elucidate the factors that modulate the interaction between compatible and non-compatible host-pathogen relations (P.digitatum and P.expansum-oranges and apples) using molecular, pathological and biochemical approaches
Research Lines
Develop new biocontrol agents and physical/chemical treatments to control postharvest diseases in fruits.




Study of the microbial hazards and risks of fresh and minimally-processed fruits and vegetables




Study of the interaction host-pathogen-environment.
Main activities
Evaluation of biological control agents in the laboratory and pilot plant




Study of Preharvest risks factors affecting safety of MFPF.




Study the incidence and survival of foodborne pathogens on MPFV.




Study of new or alternative methods to reduce and control the growth of spoilage microorganisms and foodborne pathogens.




Analysis of expression of genes involved in defences responses of apples inoculated with the pathogen P. expansum and non-pathogen P. digitatum




Proteomic analysis of apple proteins differentially expressed in response to the pathogen P. expansum and non-pathogen P. digitatum.
International Impact
The development of techniques to reduce or control the growth of FBPs on fresh-cut fruits based on the use of one antagonist, Pseudomonas graminis CPA-7, that has shown high efficacy in reducing foodborne pathogens responsible of foodborne diseases (Salmonella spp., E.coli O157:H7 and Listeria monocytogenes) in fresh-cut fruits.
Iolanda Nicolau
Jordi Ortiz
Isma Neggazi