At Agrotecnio we put the scientific advances of our researchers at the service of society. For this reason, we regularly communicate our new developments in the areas of agriculture, animal sciences and food technologies.
We are open to collaborate with the media, public and private entities, companies and industries to maximize the dissemination and impact of our projects.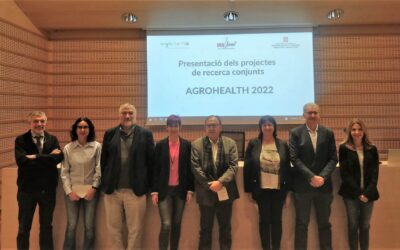 Les propostes finançades en la convocatòria AgroHealth 2022 se centren en temes com la seguretat alimentària, l'anèmia i l'obesitat Els projectes tindran una durada de dos anys i un finançament de 45.000 euros cada un Lleida, 25 de novembre de 2022. La Fundació Centre...
read more