At Agrotecnio we put the scientific advances of our researchers at the service of society. For this reason, we regularly communicate our new developments in the areas of agriculture, animal sciences and food technologies.
We are open to collaborate with the media, public and private entities, companies and industries to maximize the dissemination and impact of our projects.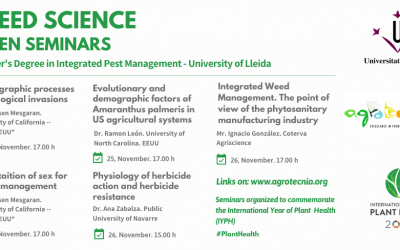 To commemorate the International Year of Plant Health, within the Weed Science subject of the Master's Degree in Integrated Crop Protection of the University of Lleida, online seminars have been organized with national and international experts in Weed Science. The...
read more