The Fundació Centre de Recerca en Agrotecnologia-Agrotecnio, CERCA center of excellence in agri-food research, has received in March 2021 the renewal of its seal 'HR excellence in Research' (HRS4R) awarded by the European Commission. This distinction, obtained for the first time by Agrotecnio in 2018, recognizes the efforts and concrete actions of the research institutions dedicated to improve their Human Resources policies according to the European Charter & Code for Researchers, which more than 1200 organizations in the European Union have already endorsed.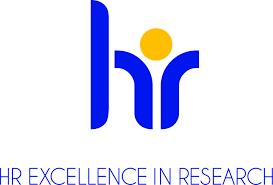 After signing its Declaration of Commitment to the 'European Charter for Researchers' and the 'Code of Conduct for the Recruitment of Researchers' in 2017, Agrotecnio formed a working group to carry out an Internal Gap Analysis and identify the necessary points of improvement in the center in terms of Human Resources and Internal/External Communication. After that, it designed an Action Plan to be carried out in the following two years (2018-2020). During this period, Agrotecnio has improved significantly in terms of Human Resources. Therefore, it has received the best possible rating in its review: HRS4R embedded.
Taking into account the particularities of Agrotecnio and the aspects shared with the University of Lleida, an entity that also has the HRS4R seal, several documents and proposals have been prepared to implement these excellence policies. First, the center has published its OTM-R Policy to
ensure Open, Transparent and Merit-based Recruitment processes. Also, it has made and implemented its own Recruiting Policy, a document that
explains how Agrotecnio researchers are selected; a Mentorship Support Guide to help PhD students and senior researchers in the mentoring process; an Outreach Plan to increase the dissemination of the scientific activity carried out by the research groups; and a Welcome Manual to help future researchers in their arrival to Lleida.