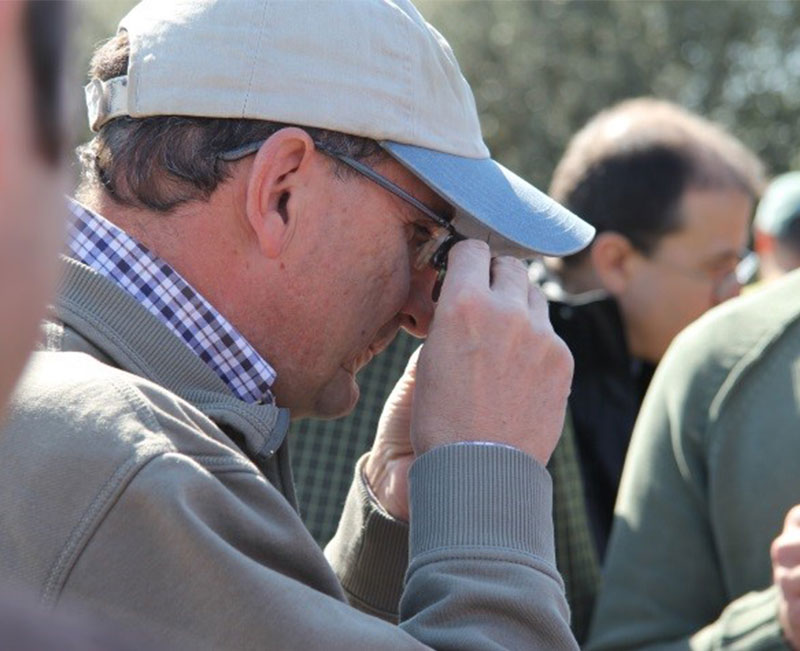 Degree in Biological Sciences. Autonomous University of Barcelona. 1979
PhD in Biological Sciences. Autonomous University of Barcelona. 1985
The research addresses weed ecology and integrated weed management (IWM) in agricultural systems. Over the last years, this research has been supported by several Spanish and European projects and distinct agreements with agrochemical companies. The research focuses on the study of weeds from a dual perspective involving two principle objectives: 1) exploring new methods, techniques and management strategies with the goal of diminishing the pressure caused by weeds; 2) exploring biological attributes to uncover the ecological goods that these species offer to the system so that they can be used as ecosystem services in crop production. An innovative contribution of the work has been defining more accurate IWM strategies according to the germination and emergence patterns determined by thermal and hydrothermal models. A research highlight has been testing the efficiency of IWM with herbicide resistant populations. By other hand a singular research has focused in the implementation of weed risk assessment programs for alien invasive weeds. The second objective explores the role of weeds supporting biodiversity in agricultural systems, and how it is affected by landscape structure and land management. An especial highlight developed in the analysis of ecosystem services supplied by weeds is the relationship between weeds and other organisms finding seed predation as a key factor in the natural depletion of weed populations.
A new advance in our research plan want to implement an estrategic IWM exploring a triple analysis: agronomic (efficacy), economic (cost) and energetic (carbon footprint). This research just has been stablished in vineyards, an agricultural system where and adequate weed management permits to obtain benefits and high value products. Furthermore, the current social demand of products from organic farming and the UE rules obligating to reduce the level of pesticides move growers to search not chemichal methods or to stablish low input estrategies to control weeds. A central role within the project will be assigned to cropping system experiments designed specifically to assess, using multiple criteria (economic, agronomic, environmental), the efficacy and the side-effects of different management systems. The current project will provide outstanding innovations with an integrative approach of IWM in vineyards using different methodologies and tools that allow a dynamic perspective of the production systems and, at the same time, a tangible evaluation of the criteria that define their sustainability.
University Professor. University of Lleida (UdL)
Associated professor (UdL)
Associated professor. Polytechnic University of Catalonia (UPC)
Professor of University College (UPC)