Investigadores del grupo de Malherbología y Ecología Vegetal de la Universitat de Lleida (UdL) y Agrotecnio (Protección de Cultivos), firmaron el pasado 30 de noviembre el acuerdo de constitución de la spin off IPM Advice SL (www.ipmwise.es) dedicada al asesoramiento en el control de las malas hierbas en cultivos extensivos, para así poder empezar con su actividad. La empresa está gestionada por los investigadores y socios José Maria Montull, Andreu Taberner y Jordi Recasens, participada por Agrotecnio y la UdL y tiene su sede social en el Parc Científic i Tecnològic Agroalimentari de Lleida.
 La finalidad de IPM Advice SL es comercializar y mantener en activo el software IPMWise, disponible en formato WebApp y cuyo prototipo fue diseñado dentro del proyecto europeo Era-Net: DSS-IWM: 'Design and customization of an innovative Decision Support System (DSS) for Integrated Weed Management (IWM) in maize and wheat' por la UdL, IPM Consulting, ISIP y el Julius-KühnInstitut entre los años 2016 y 2019. "IPMWise facilita a los agricultores, en el marco de la Gestión Integrada, la toma de decisiones para gestionar las malas hierbas según su especie, su estado de desarrollo y las condiciones de tratamiento, utilizando la mínima cantidad posible de productos fitosanitarios", explica José María Montull.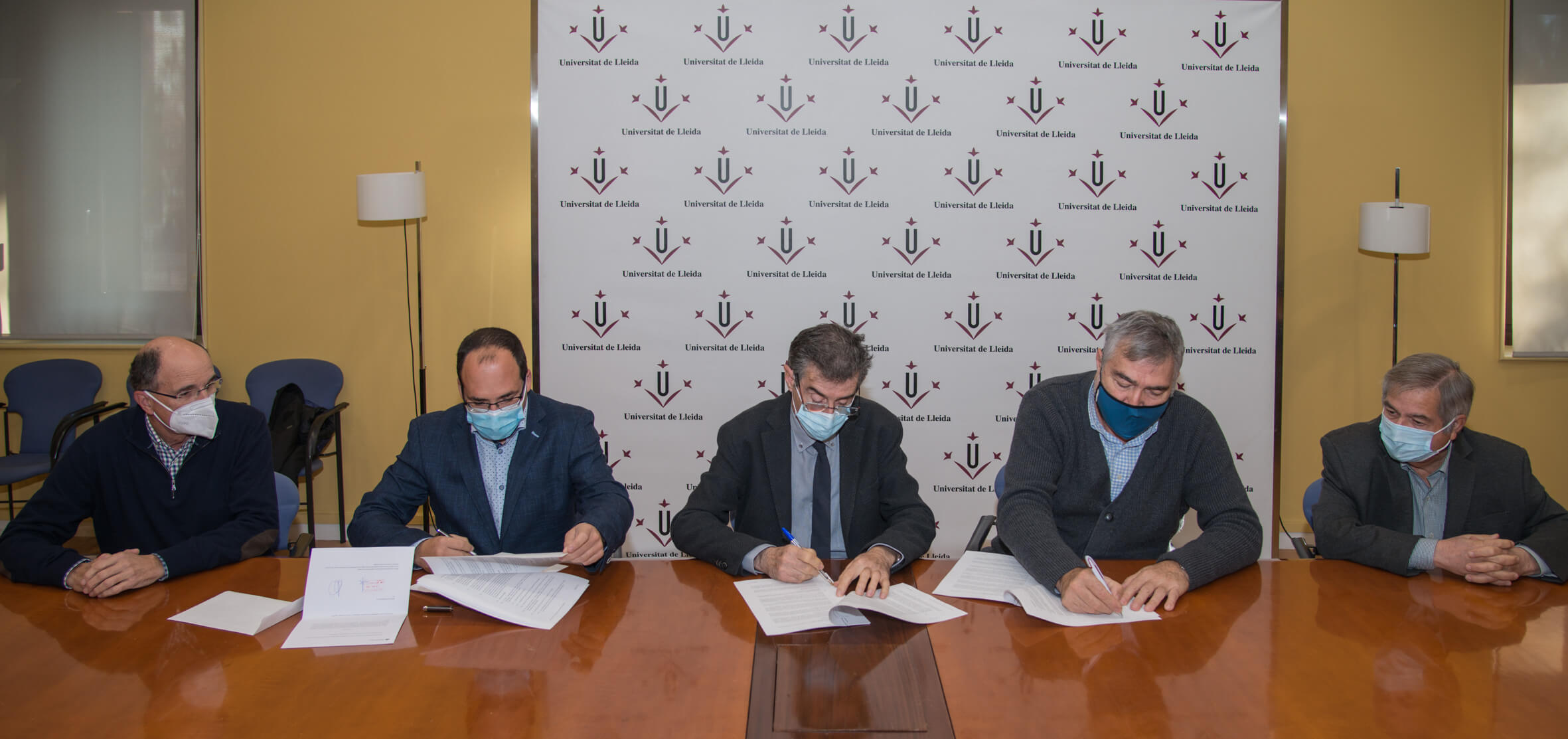 Definido como un Sistema Experto de Soporte a la Decisión (DSS), IPMWise se actualiza permanentemente, además de ser fácilmente integrable con los sistemas de gestión agronómica ya existentes. "Los ensayos desarrollados durante más de 10 años por toda España constituyen una base de datos inmensa que nos ha permitido verificar las mejores opciones para el control de malas hierbas optimizando el uso de herbicidas, lo que supone un ahorro de los mismos entre un 20% y un 40% según el cultivo y las condiciones de la parcela, facilitando así su empleo en el marco de la agricultura de precisión y haciéndola más sostenible", aseguran los impulsores de la spin off.
 Origen y futuro de IPM Advice SL
La idea de los investigadores de Agrotecnio de usar sus conocimientos para trasladarlos al mundo empresarial se inspira en los resultados de varios proyectos llevados a cabo durante años. Concretamente en la citada iniciativa Era-Net, en la cual trabajaron los tres investigadores. En ella, el grupo perseguía, junto con distintas empresas e instituciones europeas, la puesta a punto del DSS IPMWise en los cultivos de trigo y maíz. "Al finalizar el proyecto observamos que el software creado era un producto fiable y que podía ayudar a la sostenibilidad del control de malas hierbas, empleando los herbicidas de manera racional. Tan solo teníamos que rediseñarlo para que su uso fuese adecuado a nuestras condiciones de cultivo", afirma Taberner. Por ello, los investigadores decidieron ultimar la herramienta y lanzarse al emprendimiento, viendo la demanda que IPMWise podía tener en el mercado.
En este momento, la spin off se encuentra en fase de inicio, pero ya tiene más de 100 clientes y empresas interesadas en conocer más sobre su actividad. Los socios esperan en los próximos meses lanzar una nueva actualización de IPMWise con nuevos cultivos, así como incluir la posibilidad de indicar la temperatura en el momento del tratamiento, lo que redundará en una mayor oferta de las recomendaciones que ya ofrece el software. "La experiencia de lanzar nuestra empresa nos ha permitido demostrar que es posible emprender y financiar proyectos empresariales dentro del ámbito académico y concretamente en agricultura, por lo que estamos muy satisfechos", concluye Recasens.