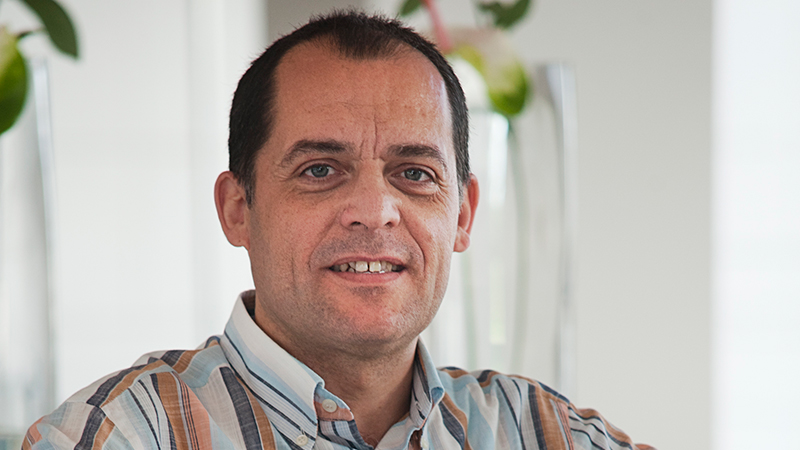 Degree in Veterinary Science (DVM). University of Zaragoza. 1992.
Doctor in Veterinary Science (PhD). University of Zaragoza. 1996
My research interest is focused on optimizing medicine preventive programs in livestock. Thus, my research lines are clinical pharmacology, epidemiology and immunology in diseases of veterinary interest. In particular, I have carried out plenty of research in viral and bacterial swine diseases focused on generating new knowledge about epidemiology, diseases treatment (mainly with antibiotics) and the development of efficacious vaccines to control them. The viral diseases are Porcine Circovirus type 2, Classical Swine Fever, Porcine Reproductive and Respiratory Virus Syndrome (PRRSV) and Swine Influenza virus. On the other hand, the bacterial diseases are Actinobacillus pleuropneumoniae and Haemophilus parasuis. Recently, we have opened a new research line to get new insights into the genetic resistance to PRRSV in swine. This research work is supported with public and private resources.
I have supervised six doctoral theses. Nowadays, I am supervising three doctoral theses that will be presented during the next years. Finally, I have published 115 papers in peer-review scientific journals (H index of 26) and I have two patents. One about the use of Phytosterols as an immunomodulator in the control of porcine respiratory disease complex and the other about the use of exosomes as a new approach to develop vaccines in the veterinary field.
Other link of interest.
University:
http://www.prodan.udl.cat/es/personal-docent/professorat-docent/fraile-sauce-lorenzo-jose/
Research:
http://orcid.org/0000-0002-8980-5862
https://www.scopus.com/authid/detail.uri?authorId=7003557468
European expert: https://www.ema.europa.eu/sites/default/files/ContactsAndExperts_CVs_and_DOIs/lfrailesauce_CV_en.pdf
Associate Professor. University of Lleida, Lleida, Spain
Researcher (level C) at IRTA. I worked at CReSA (Center for Research in Animal Health), Barcelona, Spain
Clinical Practitioner in Swine. Picber S.A, Lleida, Spain
Clinical Practitioner in Swine. Cargill España S.A, Valencia, Spain
Predoctoral Fellow. University of Zaragoza, Zaragoza, Spain