On Friday 10th November, Agrotecnio and the University of Lleida organise the fifth edition of the Early Careers Forum, a series of events aimed ad PhD students and postdocs, but open to everyone of the research community who wishes to attend.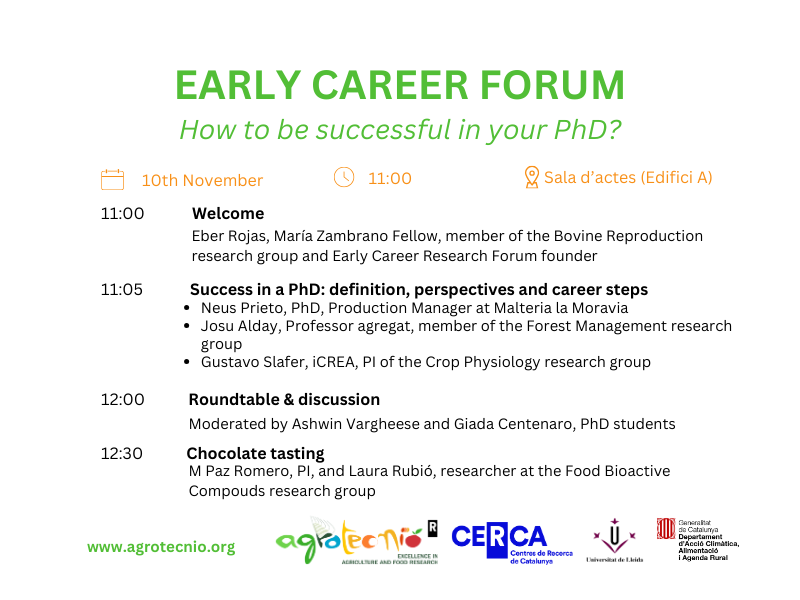 For this session, the event will address success in a PhD thanks to the participation of three speakers in different times of their career. Neus Prieto, who obtained her PhD a few months ago; Josu Alday, associate professor at the University of Lleida; and Gustavo Slafer, iCREA and PI of Agrotecnio's Crop Physiology research group, will explain their views on what it means to be successful in a PhD and their experience obtaining it or mentoring students.
A chocolate tasting led by M Paz Romero and Laura Rubió from the Food Bioactive Compounds research group will end the session.
Registration is open here. For organisational matters, it will close on November 9th, 15:00.